The 10 Most Romantic Gifts for Valentine's Day
Posted by JANE F
Valentine's Day this year is coming around the corner. It's the perfect time to show love to your partner. Choosing romantic gifts for Valentine's Day is the easiest way to amaze your loved ones. However, presents aren't everything. Just spending time being closer to each other, no matter it's in person or over the phone, is the best way to heat up your relationship. 
Are you confused to surprise your lovers with romantic gifts for this February 14th? Don't worry, Cupid is here! Let us help you choose the perfect present for your lovely partner. No matter what you are looking for, something romantic, fun, or just simple tiny things, we've had tons of great ideas for you. Here is our special gift guide that helps to brighten up your Valentine's Day. 
Romantic Valentine's Day Gifts for Your Loved Ones
This year, you might seem different about everything, including Valentine's Day. However, that's all the more reason to amaze your lovers with something romantic. To help you out, we listed here the most romantic Valentine's gifts you can easily get online. These presents can be suitable for everyone, whether you're dating, engaged, or married. 
1. Lovely Coffee Mug
It's safe to assume couples living together may have had just a little much quality time over the last year, 2020. However, this lovely coffee mug will let your lovers know there's no one you would rather self-isolate with. It's also a great way to say that you want to have a memorable time with them after quarantine. 
Travelmotivv is a great choice with the customized coffee mugs for you and your partner.
2. Flower Delivery
Fresh blooms - the very traditional romantic gift for every Valentine's Day. If you feel it hard to find one gift, you can always go this tradition. In this quarantine, it's easy to order flowers online to be delivered directly to your house on February 14th. 
Ode à la Rose Felice bouquet, from $80, OdealaRose.com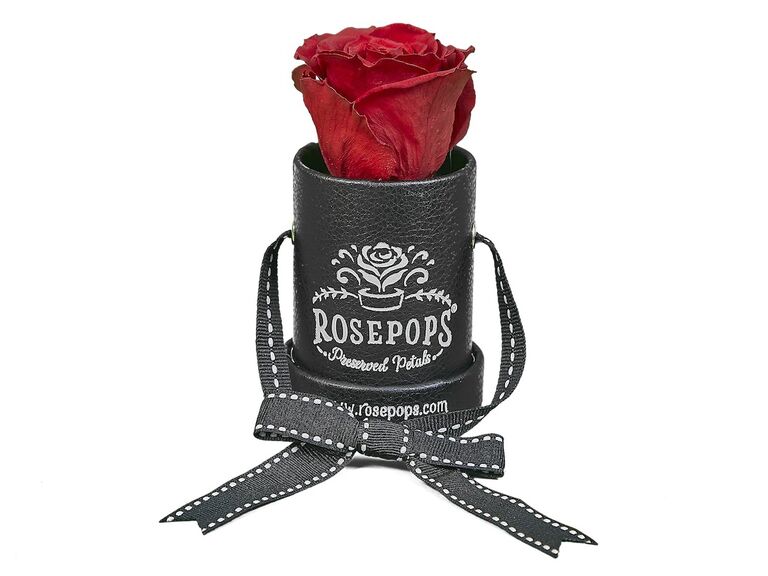 This single rose is one of the most romantic V-Day gifts that you can find on our list. This gift is unique and Rosepops makes it affordable this year. Check them out now!
Rosepops The One Up, $32, Rosepops.com
3. Sweet Box
Prepare for your lovers a box of their favorite things such as skincare products or some soaps. This is a great idea with a cute gift box full of meaningful Valentine's presents. 
Take a look at Bespoke Post Get Rowdy gift box, $35, BespokePost.com with bourbon-flavored toothpicks, cocktail bitters, whiskey-infused chocolate, and stylish playing cards for an elegant night in.
4. Scented Candle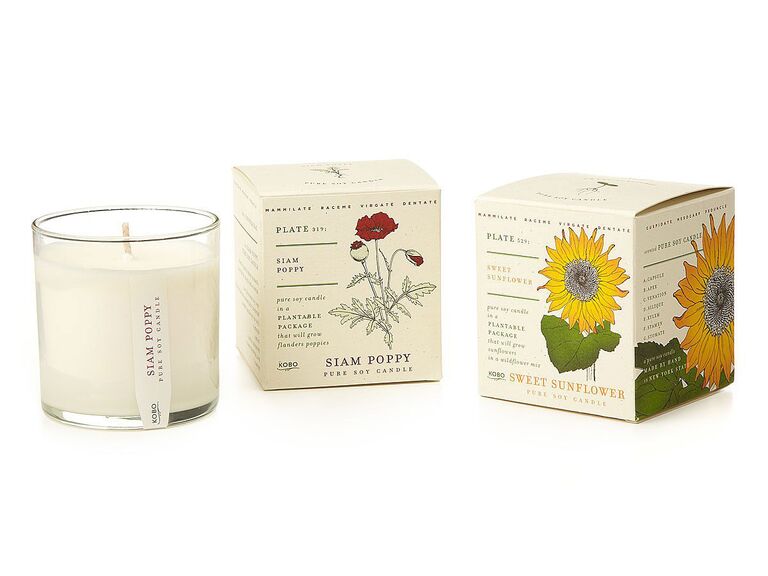 Candles are another romantic Valentine's Day gift idea you can't go wrong with. Take it up a notch this Valentine's with a botanical one that comes with plantable seed-infused packaging. How fun!
Check this plant the packaging floral candle from Uncommon Goods, $28, UncommonGoods.com
5. Wine Delivery
If you're spending February 14 apart this year, what's cuter than a surprise delivery of something they love? Wine Access provides you with a variety of wines for every taste and budget, delivered right to their door. 
Wine Access wine delivery, prices vary, WineAccess.com
6. Creative Wallet
If your other half hates fumbling for cash, they'll definitely love this smart wallet. With the press of a button, their cards pop out for easy access. Better yet, you can pair the accessory with a tracking device. They never have to worry about misplacing their precious moola in this way.
Check Ekster Parliament wallet, only $89 alone or $138 with a tracker, Ekster.com
7. Floral Soaps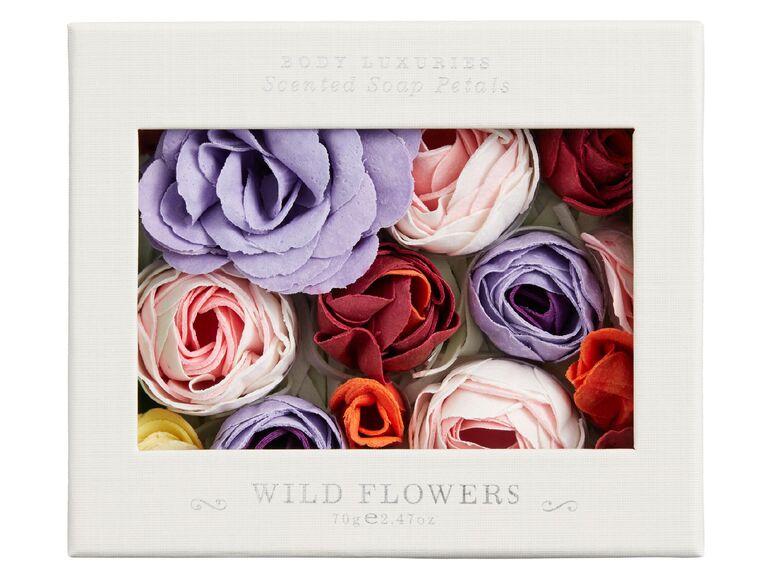 How cute are these colorful scented soaps in the shape of roses? Your partner can leave them out as decoration, but rest assured that they're fully functional—just pull off a few petals as needed.
World Market Wild Flowers soap petals, $10, WorldMarket.com
8. Romantic Cookies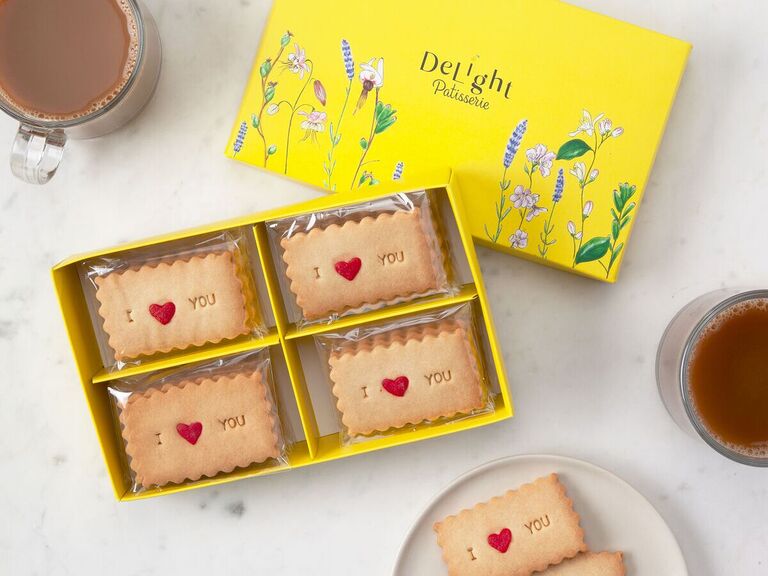 Satisfy their sweet tooth with this way-cooler version of conversation hearts: delicious shortbread cookies that say "I love you". They'll make a cute Valentine's Day gift for him or her.
Check out Celine Zhou love message shortbread cookies, from $36, UncommonGoods.com
9. Couple Sweat-Shirt
Two sweatshirts with the same style will bring you and your lovers a cozy gift for this Valentines' Day. You even can personalize these shirts with your cute dog print or even your lovers' name. 
Design your own gift for him or her with Travelmotivv customized shirt now with a great discount now!
10. DIY Gift 
Nothing more romantic than a dinner that you cook by yourself for a romantic day like Valentine's. Spending a warm evening in your place with your lovers and cook for them a simple meal is the best way to celebrate your love together. 
Another unique gift is a DIY box full of snacks and foods or "open when letters". Making DIY gifts is great to show them how they meant to you and a cool way to review all the love moments of yours. 
Hope these ideas helpful for you and you can choose one meaningful gift for your lover this Valentine's Day.